A new poll of California voters has been released and shows more support for marriage equality than ever, the AP reports: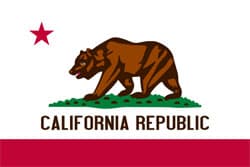 The Field Poll found 78 percent support among people 39 and younger and a solid majority of middle-aged residents now back gay marriage — 56 percent. Even among senior citizens there is 48 percent support, compared with 42 percent against.
The overall results represent a reversal in views about the issue in the 36 years the Field Poll has been taking surveys on gay marriage. In 1977, when the first survey was conducted, only 28 percent approved of gay marriage, while 59 percent were opposed.
The poll of 834 registered California voters was conducted Feb. 5-17. The margin of error is plus or minus 3.5 percentage points.