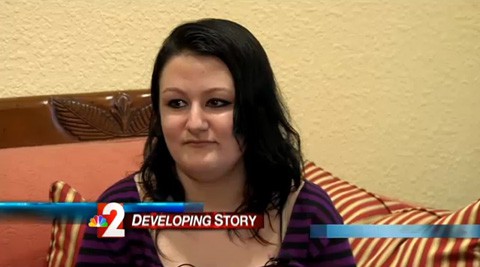 Gay Florida teen Amber Hatcher is suing the DeSoto County School District saying her principal threatened her after she expressed her desire to participate in the national Day of Silence against bullying.
Hatcher says the principal directed her not to participate or face discipline. She did it anyway and was suspended.
NBC2 reports:
While Amber's lawsuit doesn't say how much money she is seeking – she says she simply wants the school and the district to respect her rights
"I will drive myself to the fullest to make a change for my community—a change for my school," she said.
The high school's principal was removed a few weeks ago as part of an investigation. No word if it is related to this lawsuit. The district also has a new superintendent after the last one, Adrian Cline, lost his seat in an election—we were the first to tell him about this lawsuit today. He had no immediate comment.
Watch, AFTER THE JUMP…