President Obama and other Congressional leaders this morning attended the National Prayer Breakfast, hosted by The Fellowship Foundation, a conservative Christian organization more widely known as "The Family."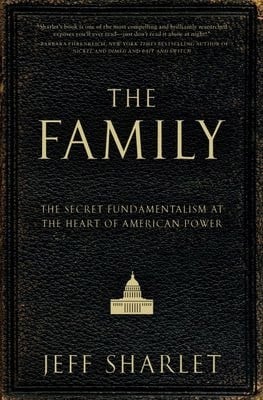 "The Family" has strong ties to anti-gay African leaders, specifically Ugandan Parliamentarian David Bahati, sponsor of the infamous so-called "kill the gays" bill.
LGBT activist group GetEQUAL, which has protested outside the past two National Prayer Breakfasts did not do so this year because the organizer of the previous 'Breakfast Without Bigotry' protests, Michael Dixon, died last week.
They did, however, send out a statement objecting to Obama's participation.
Said Heather Cronk, managing director of GetEQUAL and a seminary graduate:
"For another year, President Obama has chosen to set aside his stated
values of inclusion in order to attend the National Prayer Breakfast —
an event rooted in hatred of LGBT people and covered up by pastries and
coffee. There are so many communities of faith that fully embrace LGBT
people and that are rooted in social justice — we really don't
understand why President Obama continues to give his permission for 'The
Family' to support killing LGBT folks abroad. If the president is
looking for ways to publicly demonstrate that he's a man of faith, he
needs to find ways to do so without simultaneously putting the lives of
LGBT people in jeopardy. The 'Kill the Gays' bill has been moving
through the Ugandan Parliament at the very same time that President
Obama was speaking to the group supporting it — this practice has got
to stop, and the president needs to understand the role he is playing in
supporting the execution of LGBT people around the world."
The group added, in its press release:
At a previous National Prayer Breakfast, President Obama said "We may disagree about gay marriage, but surely we can agree that it is unconscionable to target gays and lesbians for who they are — whether it's here in the United States or … more extremely in odious laws that are being proposed most recently in Uganda."
Despite this assertion of the rights of LGBT Ugandans to live in peace, President Obama continues to attend and, therefore, support this event. Given the fact that President Obama has recently come out in favor of LGBT equality — including references in his inaugural speech and in an interview just days ago on Super Bowl Sunday — we are deeply saddened that the president continues to support this event.