The Senate today reauthorized the Violence Against Women Act in a bipartisan vote of 78-22, the AP reports: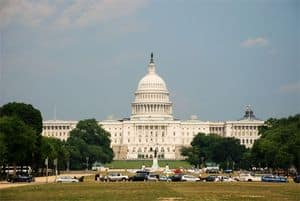 By a robust bipartisan majority, the Senate voted Tuesday to renew the Violence Against Women Act with new assurances that gays and lesbians, immigrants and Native American women will have equal access to the act's anti-domestic violence programs…
…The act expired in 2011, putting efforts to improve its many federal programs on hold. Last year both the Republican-led House and the Democratic-controlled Senate passed renewal bills, but they were unable to reach a compromise.
This year House Republicans, sensitive to their lackluster showing among women voters in the November election, have vowed to move expeditiously on the issue.
The National Gay and Lesbian Task Force applauded the vote. Said executive director Rea Carey:
To be the target of domestic violence, sexual assault, dating violence or stalking is terrifying and traumatic. Lesbian, gay, bisexual and transgender people are not immune from this violence and should not also fear being turned away from life-saving services because of who they are. Reauthorization of this inclusive Violence Against Women Act will go a long way toward ensuring everyone has access to the critical resources they need. We thank the Senate for passing this bill and urge the House to swiftly follow suit.