U.S. a massive cyber-espionage target: "The National Intelligence Estimate identifies China as the country most aggressively seeking to penetrate the computer systems of American businesses and institutions to gain access to data that could be used for economic gain."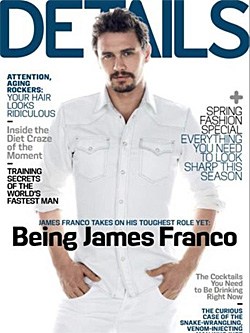 James Franco suits up for Details.

It's the cutest two-legged furball I've ever seen.

The Navy seal who killed Osama bin Laden speaks out: "I thought in that first instant how skinny he was, how tall and how short his beard was, all at once. He was wearing one of those white hats, but he had, like, an almost shaved head. Like a crew cut. I remember all that registering. I was amazed how tall he was, taller than all of us, and it didn't seem like he would be, because all those guys were always smaller than you think."

Dan Savage calls for firing of Indiana Special Ed. teacher who wanted a gay-free prom.

Backscratching lions disrupt traffic in Kenya.

Coalition of LGBTQ Asian American and Pacific Islander groups celebrates fourth year of marching in Chinatown's Lunar New Year Parade: "As evidenced recently by the exclusion of LGBTQ Vietnamese group in Los Angeles' Pret Parade, homophobia and discrimination of LGBTQ API folks in the API community continue to be an issue.  Although Lunar New Year for All won the right to be included in Chinatown's Lunar New Year Parade since 2010, many LGBTQ API folks in the tri-state area still experience silence and isolation from their families and communities."

Britney Spears teases her Scream & Shout remix video.

Westboro Baptist Church is protesting at Vassar College.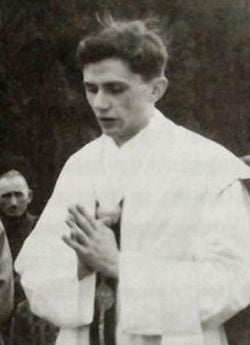 Were the Pope (pictured) and James Franco separated at birth? By the way, here's how the home office responds to the Pope's resignation.

Madonna's boyfriend Brahim Zaibat signs as a model: "Brahim is scheduled to hit the runway Wednesday at the show of Jeremy Scott, a designer who built his career on risky designs favored by celebrities such as Madonna frenemy Lady Gaga and Beyoncé."

A list of celebrities who unwittingly married LGBT spouses. And it's not short.

The Olympics is dropping wrestling in 2020: "The IOC board acted after reviewing the 26 sports on the current Olympic program. Eliminating one sport allows the International Olympic Committee to add a new sport to the program later this year. Wrestling, which combines freestyle and Greco-Roman events, goes back to the inaugural modern Olympics in Athens in 1896."

A Ukrainian prankster TV host almost crashed Adele's Grammy win.

Beyoncé grabs the cover of Vogue.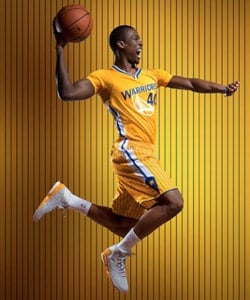 Golden State Warrors debut first-ever modern uniforms…with sleeves.

Straight ally physically removed from "ex-gay" Q&A: "She's a straight evangelical Christian who works very hard to bridge the divide between the LGBT community and evangelical Christian churches. .."eca?

The blogger Accidental Bear has announced a summer queer music tour.

Prop 8 proponents make emergency call for donations.

Canadian International Development Agency curtails funding to evangelical organization involved in Uganda, pending review: "The group was receiving funding from the government of Canada for its work in Uganda, where gays and lesbians face severe threats. The federal government has denounced virulent homophobia in that East African country and Foreign Affairs Minister John Baird has condemned plans for an anti-gay bill that could potentially include the death penalty for homosexuals. Nevertheless, the federal government has been providing $544,813 in funding for Crossroads Christian Communications — an Ontario-based evangelical group that produces television programming — to help dig wells, build latrines and promote hygiene awareness in Uganda through 2014."