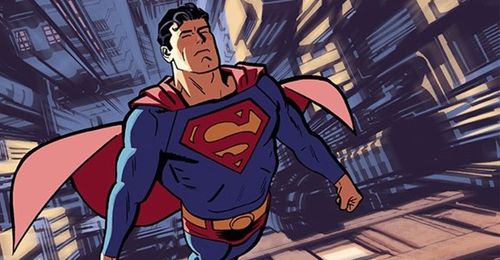 Last week I reported that DC Comics had hired uber-homophobe Orson Scott Card to write their digital-first series 'Adventures of Superman'. Retailers are now responding to outcry from readers, GeeksOut reports.
The first is Richard Neal at Dallas-based Zeus Comics and Collectibles. The second is the Whatever Store in San Francisco.
Since my first report, an AllOut petition was created to get DC comics to dump card.
And DC Comics responded with a statement to the Advocate suggesting that they'll keep him on  "As content creators we steadfastly
support freedom of expression, however the personal views of individuals
associated with DC Comics are just that — personal views — and not
those of the company itself."
Meanwhile, NOM's Brian Brown is exploding with rage:
"This is completely un-American and it needs to be stopped," Brown said. "Simply because we stand up for traditional marriage, some people feel like it's okay to target us for intimidation and punishment."
Brown called the attacks on Card frightening and said it's another example of gay rights activists trying to punish those who believe marriage should be a union between a man and woman.
"Marriage is the union of a man and a woman," Brown said. "That is not hateful. That is not bigoted."
He said it's not the first time gay activists have tried to have people fired for their personal beliefs. He recalled the story of a waitress in California who gave money to Proposition Eight. Pro-gay activists set up picket lines at the restaurant calling for her ouster.
"We can disagree on core issues – but we can do so in such a way where we don't try to hurt or intimidate each other," Brown told Fox News.