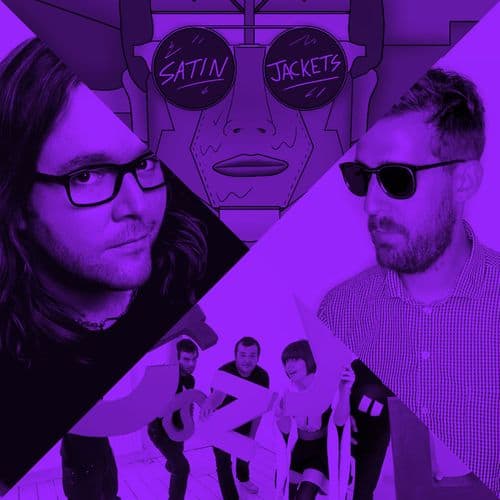 BY OCCUPY THE DISCO / JOSH APPELBAUM
The OXD Mirror is a weekly music column brought to you by the boys of OCCUPY THE DISCO (OXD), a New York City based movement created by three music lovers, Ru Bhatt, Josh Appelbaum, and Tadeu Magalhães, who want to share their love for disco, house and dance music with the world.
Mighty Mouse: 'Love Is Gonna Lift You Up (Sunrise Mix)'
We always get excited when one of our favorite producers, Mighty Mouse (who we have featured HEAVILY on Towleroad), drops a new track. It's not like the UK-based DJ and producer has been idle – he recently announced his new musical project, Du Tonc, with Van She's lead singer Matt Van Schie.  That hasn't stopped him from doing what he does best: creating lush electronic dance and disco tracks.  His latest, 'Love Is Gonna Lift You Up,' samples Bobby Womack's 2012 song of the same name and Mighty Mouse has given the track 3 different treatments: a Sunrise, Sunset and Church Mix. All three take the soulful R&B song and turn it into something inspiring. I especially like the Sunrise mix, as it injects nu-disco elements to make this once smooth song even more powerful and uplifting. We're hoping to hear this in person when we Occupy Brooklyn's Cameo Gallery for Mighty Mouse next week; Check out the details on our site.
The Carry Nation: 'House Like This'
I am really excited to share this release from NYC-based DJ duo The Carry Nation. Two of New York City's best gay DJs, Nita Aviance and Will Automagic, are the brains behind this outfit. Nita is known for DJing New York Times-profiled party Westgay while Will is resident DJ for Spank! Magazine's Brooklyn loft parties.  Both of these guys are talented in their own right and together are a force to be reckoned with.  'House Like This' is their first release and serves us their dirty underground brand of house music NYC has come to know and love.
Golf Clap: 'Another Way (Grant Nelson Remix)'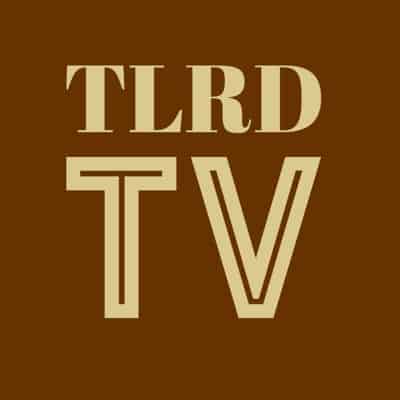 I stumbled upon this cut from deep house label Freeze Dried Records and I can't get enough of the slick 'evening time over cocktails' feeling this song evokes.  Apparently the Detroit based act Golf Clap is resonating well with others too, as this particular remix by British producer Grant Nelson went to #1 on Traxsource's top download charts this week.
MORE NEW MUSIC, AFTER THE JUMP…
Crazy P: 'Eruption (Bonar Bradbury Mix)'
Crazy P, formerly known as Crazy Penis (yes!), are a talented house/disco/soul group from the UK that have been around since 1995.  Their name originated from one of the members being inspired by a track his flatmate made called "Loco Pinga."  In 2008 they changed the name to Crazy P to accomodate their growing popularity and become a bit more palatable to new fans and promoters.  They recently dropped the aptly titled Remixed album, featuring the best remakes of their latest two albums. The Bonar Bradberry remix of 'Eruption' from their last album When We On stood out to me.  It adds in all the bells and whistles of a great house song, including electro synths and classic house piano, to create a bold dancefloor track.
Satin Jackets: 'You Make Me Feel Good (Deep Mix)'
Back on my deep house kick this week, poolside favorite Satin Jackets are back with a sexy new remix on their new label Eskimo Recordings.  Sticking to what they are good at, Satin Jackets have created another glossy, lush song that has the rare ability to remain very simple yet emotive.  I suppose this will have to tide us over until we are ready for summer again…
Brett: 'Rap Songs (Them Jeans Remix)'
DC-based electro rock band Brett is releasing their "Rap Songs x Visions" EP on February 26th.  'Rap Songs' is a very fun, whimsical, rock-influenced pop jam featuring guitar and heavy synthesizers.  L.A.-based producer Them Jeans, who has remixed artists like Flight Facilities, 2 Door Cinema Club, and even Rihanna ('Stay'), has added his very stylistic and serious house blend to this song. Them Jeans created some interesting nuggets that were not there originally, transforming the song into something almost unrecognizable but still incredibly chic.
Paradisco on Sundays, 3-8pm
Occupy The Disco has teamed up with THE OUT NYC to create a Sunday afternoon tea dance focused on disco and house music catered specifically to gay music lovers. We have invited our dear friend, Fire Island's legendary DJ Lina Bradford, to provide the music for the party alongside Occupy the Disco as we take our hands at the decks. Paradisco takes place in THE OUT NYC's enclosed glass atrium, letting lots of sunlight pour in while you enjoy the great music and amenities the space has to offer. You can also expect to hear some familiar tunes from The OXD Mirror here on Towleroad. More info on our
website
.
This week's post was written and curated by Josh Appelbaum.
For more information on OXD, check out our website and accompanying blog at www.occupythedisco.com, like us on Facebook, or follow us on Twitter: @OccupyTheDisco.