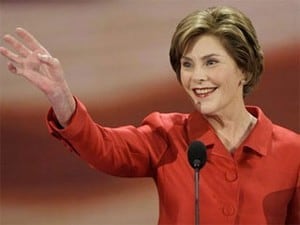 BY SAM GREISMAN
A look back at today's top stories
GAY MARRIAGE
Former First Lady has asked and has now been officially removed from an ad supporting marriage equality. Jon Huntsman however is telling his fellows in the GOP that it is time to get with the times and embrace marriage equality. 
With a little over a month until Prop 8 is officially in front of the Supreme Court, the plantiffs in the case have filed their one and only very inspiring brief. Speaking of Prop 8, it seems that President Obama is currently trying to decide if he will file his own brief in the case. Fingers crossed that he continues to push for equality. 
**
WINGNUTTERY
A newspaper editor from a small town in Mississippi is standing tall in the face of incessant hate over a gay wedding announcement in his paper. Reading between the lines of a report from a superintendent in Indiana, it would seem that the anti-gay teacher who opposed allowing gays at prom has been rightfully suspended. Perhaps fearing a PR disaster, Tim Tebow has cancelled an appearance at a Dallas church whose pastor hates pretty much everyone. 
Well we finally may have an answer for why the Pope is stepping down: it is the fault of all the secret Vatican gays. And despite the fact that they believe the GOP is the best party for gay rights, GOProud and the Log Cabin Republicans are still not allowed at CPAC. 
**
GAY NEWS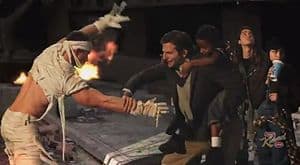 CNN gathered a group of panelists to compare the gay rights movement to the civil rights movement and to remind us that news channels have a lot of time to fill. The Associated Press has finally come to their senses and decided that the terms "husband" and "wife" can be used for gay couples too. Also a gay adult film star was arrested for making mischief at a firehouse. And no, that's not the plot of a porn. 
And our Ari Waldman takes a look at the power and importance of coming out as HIV positive.
**
VIDEOS OF THE DAY
Jon Stewart has had enough of John McCain's middle-school mentality and last night he let him know it. Here's a reason to buy Amazon's Kindle Paperwhite, their newest ad features gay husbands! Also with the Oscars just days away, Jimmy Kimmel has another post-show trailer ready and it looks like Bradley Cooper will be fending off sexy zombies!