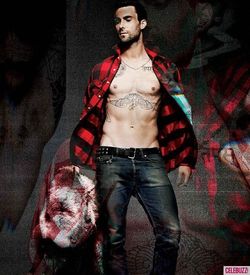 PHOTO OF THE DAY: Adam Levine takes it off for 7 Hollywood.  
BY SAM GREISMAN
A look back at today's top stories
POLITICS
President Obama delivered the State of the Union address. Senator Marco Rubio responded with tremendous thirst.
WINGNUTTERY
The Associated Press has decreed that only married straight people should be referred to as husband and wife. The head of eHarmony, the dating site that used to not allow gays, says that some Christians were so pissed when gays were admitted that he feared for his safety and had to hire guards. Also there is a disturbing story out of Queens, New York where community leaders are concerned about a possible serial killer who is targeting gays. 
**
ENTERTAINMENT
Stephen Colbert was confused about yesterday's announcement from the Pope. He does wear a lot of jewelry. Yo you should totally check out Jimmy Kimmel picking up Kai, the hatchet-wielding hitchhiker. It's totally rad brah. Also Rihanna drops the video for "Stay". 
**
GAY ISSUES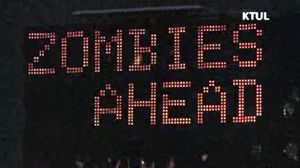 Watch this man stand up for gays everywhere when he delivers a stunningly eloquent speech upon being denied a marriage license in Tennessee. Very promising news from France where a gay marriage and adoption bill has passed in the National Assembly. 
**
VIDEOS OF THE DAY
It's almost Valentines Day and in order to help you celebrate, here are the 25 hottest Harlem Shake videos on the interwebs. Speaking of the Hallmark holiday, the forecast calls for a great day for sluts! And either zombies are taking over Montana or this is the greatest and most elaborate prank ever!