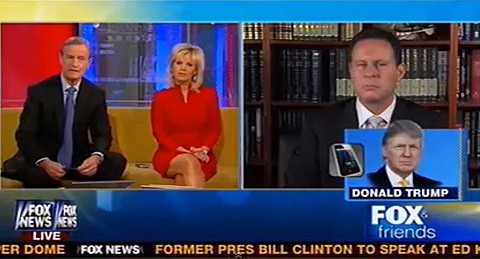 Donald Trump has filed suit against Bill Maher for $5 million, the Washington Post reports:
Last month, Maher told Jay Leno he'd give $5 million to Trump's charity of choice if the businessman could prove he's not "spawn of his mother having sex with an orangutan."
Trump sent his birth certificate listing Fred Trump as his father — and now wants Maher to pay up. "He promised me $5 million for charity if I provided certain information," Trump told "Fox & Friends" Monday. "Well, I provided the information. He didn't pay. So today I sue Bill Maher for $5 million for charity."
The lawsuit was filed in Los Angeles County Superior Court on Monday; Trump's lawyer didn't return our call.
Watch, AFTER THE JUMP…