Colorado is poised to approve  SB-11, the Colorado Civil Union Act, in a final recorded vote on Tuesday after an initial vote approving it today, the Denver Post reports: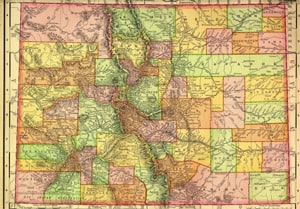 At least two Republicans support the measure: Cheri Gerou of Evergreen and Carole Murray of Castle Rock.
"What this bill is about is personal freedom and individual liberties," Gerou said. "This is a good conservative bill."
Gov. John Hickenlooper is expected to sign the bill into law this month; it would be implemented May 1.
"This bill is about three simple things," Ferrandino said at the start of the debate. "It's about love, it's about family, and it's about equality under the law."
Said Brad Clark, Executive Director of LGBT rights group One Colorado following the vote:
"This historic victory belongs to the thousands of committed couples across the state, who have worked tirelessly for three years to make it possible for all loving families to have the protection they need to take care of one another.
"cross the country, we've seen a sea change in public opinion on this issue. A vast majority of Coloradans support providing committed same-sex couples with the security they need, and these fair-minded folks are glad to see civil unions finally passed. We applaud the bipartisan group of Representatives and Senators who voted to affirm that all families are worthy of respect."
The Senate has already passed the bill. Governor John Hickenlooper has promised to sign it.