The Vatican has bought Europe's biggest gay sauna, The Independent reports:
A day ahead of the papal conclave, faces at the scandal-struck Vatican were even redder than usual after it emerged that the Holy See had purchased a €23 million (£21 million) share of a Rome apartment block that houses Europe's biggest gay sauna.
The senior Vatican figure sweating the most due to the unlikely proximity of the gay Europa Multiclub is probably Cardinal Ivan Dias, the head of the Congregation for Evangelisation of Peoples, who is due to participate in tomorrow's election at the Sistine Chapel.
This 76-year-old "prince of the church" enjoys a 12-room apartment on the first-floor of the imposing palazzo, at 2 Via Carducci, just yards from the ground floor entrance to the steamy flesh pot. There are 18 other Vatican apartments in the block, many of which house priests.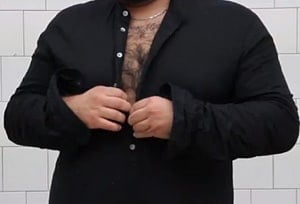 The newspaper adds:
The sauna's website promotes one of its special "bear nights", with a video in which a rotund, hairy man strips down before changing into a priest's outfit. It says Bruno, "a hairy, overweight pastor of souls, is free to the music of his clergyman, remaining in a thong, because he wants to expose body and soul".
There was further embarrassment for the Holy See when the press observed that thanks to generous tax breaks it received from the last Berlusconi government,  the church will have avoided hefty payments to the Italian state. The properties are recognised as part of the Holy City.
Watch the (work-unfriendly) ad for the Europa Multiclub, AFTER THE JUMP…