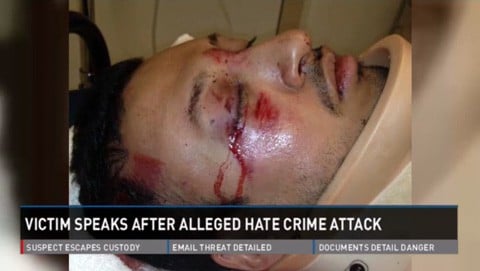 A Davis, California man is recovering in the hospital after being attacked by a man while leaving a relative's home. The attacker beat 32-year-old Mikey Partida until he was unconscious while repeatedly yelling the word "faggot", and then "knocked on the door of the home to brag about what he had done," according to his cousin.
The suspect had harassed Partida before the attack took place and Partida said he tried to ignore it but the suspect attacked him after he forgot his keys and had to go back to the house.
News10 reports: "Davis police Lt. Glenn Glasgow said police are investigating this as a hate crime and have identified a suspect. He said they hope to make an arrest as soon as possible."
Watch their report, AFTER THE JUMP…