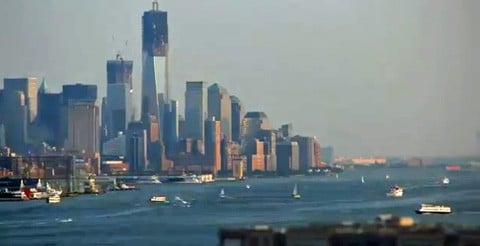 One of the better ones I've seen, and there's our new friend, One World Trade Center.
Watch, AFTER THE JUMP…
For you photogs, the shooter writes: "A Canon 7D and T3i were the main cameras, with backup from a couple of older Nikon Coolpix 5000 point and shooters. A few clips are sped-up video."