The FBI will investigate the murder of gay Clarksdale, Mississippi mayoral candidate Marco McMillian whose body was found late last week near a levee after being dragged, beaten, and burned. A 22-year-old named Lawrence Reed is in custody.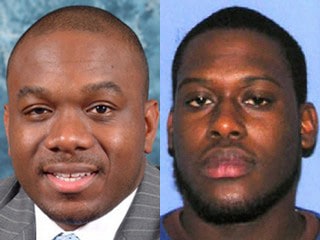 USA Today reports:
The agency "will assess evidence to determine whether federal prosecution is appropriate," Deborah Madden, an FBI public affairs specialist, said Wednesday.
Rep. Bennie Thompson, D-Miss., and the National Black Justice Coalition, both separately urged the federal government Tuesday to seek potential hate crime charges in a case that has grabbed national attention.
The details behind the gruesome murder of MacMillian have not yet fully emerged, but the National Coalition of Anti-Violence Programs sent out this email earlier in the week, indicating that the defense may use an ugly strategy that has been effective for hate crime perpetrators in the past:
The National Coalition of Anti-Violence Programs (NCAVP) has learned that a "gay panic" defense might be used by the suspect in the homicide of Mississippi Mayoral Candidate, Marco McMillian.  McMillian was found dead on Wednesday, February 27th near the bank of the Mississippi River just west of Clarksdale, Mississippi, the town where he had been a mayoral hopeful.  Lawrence Reed was arrested for the homicide, and it is being reported that the two men may have had an intimate relationship during the approximately two weeks that they knew one another.  It is also being reported that Reed, who identifies as straight, may have "snapped" as a result of sexual advances on the part of McMillian.  Police have ruled out a hate crime in this case so far, something that some of McMillian's friends and family members  want reconsidered due to the brutal nature of the homicide.  According to his family, McMillian had been beaten and burned.
 
"Marco's death is a tragedy.  He was a champion for justice and now he needs justice.  State hate crime law in Mississippi does not include sexual orientation. To date, it appears his accused will not be charged with a hate crime," said Dr. Ravi K. Perry, friend of McMillian and former advisor to his campaign. "This tragedy brings to light the inequitable protections for LGBT persons throughout various states, where literally you can cross states lines and lose rights. We need to ensure Marco's life and legacy is given the same attention he gave so many others' lives."