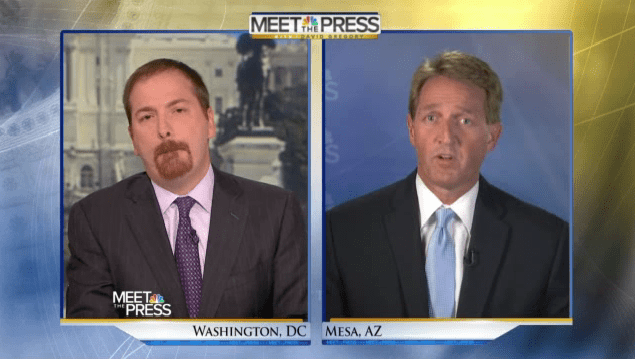 GOP Arizona Senator Jeff Flake assured Chuck Todd on Meet The Press today that a Republican presidential candidate who supports marriage equality is "inevitable."
Flake also reiterated that he does not intend to change his personal view on marriage (that it is between one man and one woman) while he is in political office which means that he would clearly not be that accepting candidate if he ever decided to through his hat into the presidential ring.
Watch, AFTER THE JUMP.