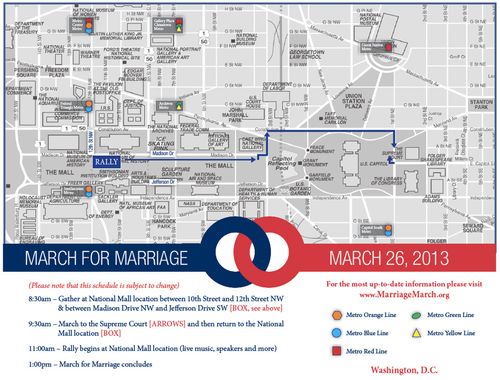 As you know, the National Organization for Marriage has organized an anti-equality march in D.C. this Tuesday, March 26 to coincide with the Supreme Court's consideration of marriage cases.
Today they posted the route and schedule. Click to enlarge.
At the same time, a pro-equality United for Marriage Rally is taking place in front of the Supreme Court. Find out how to make it there or attend one of the other rallies in 50 states around the nation HERE.
And New Yorkers, tonight there is a 7 pm vigil in Times Square.