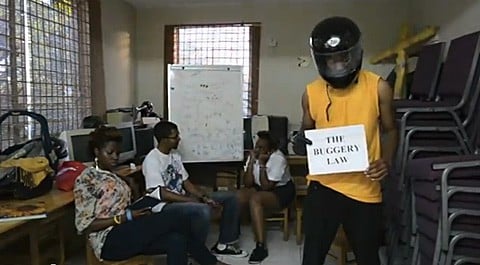 'Harlem Shake' videos are supposed to be all about fun. But this one is about imprisoning gay people.
The Love March Movement, which describes itself as being "dedicated to being a persistent voice in the Jamaican media for sexual purity," is behind a new 'Harlem Shake' video calling on Jamaica to retain laws criminalizing homosexuality.
Jamaica is considered one of the most homophobic countries on Earth rife with bias crimes against LGBT people, and it's not hard to see why given the content of this YouTube video.
LGBT people in Jamaica are routinely beaten by mobs, and are afraid to be free in their own country. Sexual acts between men are punishable by up to ten years in jail…
Check out this trailer for a Kickstarter-funded documentary by Micah Fink that I posted about earlier this year that tells the story of two gay people afraid for their lives in the country. It's very powerful:
So back to the 'Harlem Shake' video:
This 'Harlem Shake' video features people dancing with signs about the dangers of gay marriage…
Suggesting that gay rights will curb religious liberties and freedom of speech…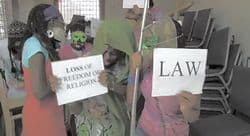 And even more heinously, the lie that homosexuality and pedophilia are connected.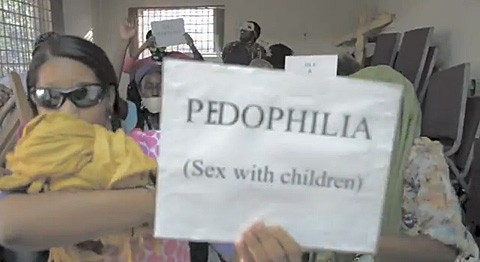 It ends with these messages. No wonder LGBT people want to leave the country.
Watch the video, AFTER THE JUMP…