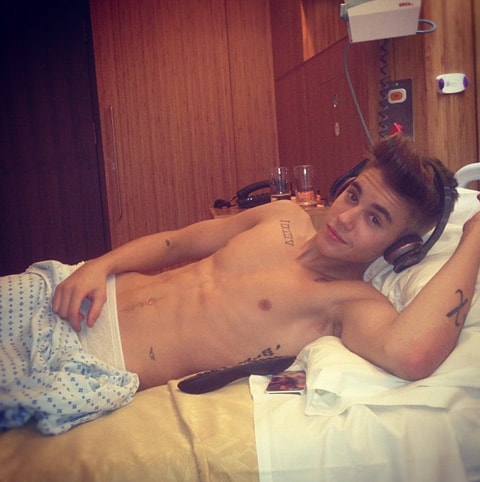 Because why not?
"[Justin's] heading to the doctor now," Bieber's spokeswoman said. "He fainted and took a 20-minute reprieve and was given oxygen."
Bieber, 19, returned to the stage after the break to finish the show.
"Justin got very light of breath; the whole show he has been complaining," Bieber's manager, Scooter Braun, told the crowd in several amateur videos posted on the internet. "He's backstage with the EMTs [emergency medical technicians] and the doctor."
Bieber's spokeswoman said the singer ignored doctors' orders and returned to the O2 arena stage to finish the performance. The singer had not been suffering from any health issues prior to the show, she added.