The Westfield mall in Roseville, California, which kicked out a gay couple earlier this week for kissing, is about to see a lot more of it, the Sacramento Bee reports:
Beverly Kearney of Sacramento, an advocate for the gay, lesbian and transgender community, said the initial statement did not appear to be an apology. "It feels to me like it's placating," she said. "As someone said, 'You're not sorry for what happened. You're sorry you got caught.' "
Kearney is organizing the "kiss-in" to begin at 11 a.m. Saturday at Starbucks at the Galleria. "We're calling it a 'kiss-in' because that's why they were ejected from the mall," she said.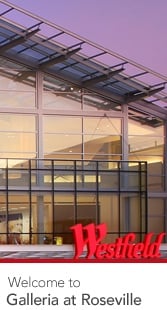 Kearney was referring to an apology from the mall:
"All of our customers are welcome, and all are welcome equally – including those displaying affection. We do have rules and occasionally our security officers approach customers, inform them of the rules, and ask them to comply. We're sorry for any misperceptions with regard to the incident reported upon yesterday. At Westfield, we celebrate the diversity of our employees, shoppers and community, and will continue to provide a safe and enjoyable environment for all."
Westfield Galleria issued a revised statement Tuesday night, saying that simple displays of affection, such as kissing and hand-holding, are not an issue, but that in this case the couple violated rules that prohibit sexually explicit conduct, and the security officer asked them to stop the conduct.