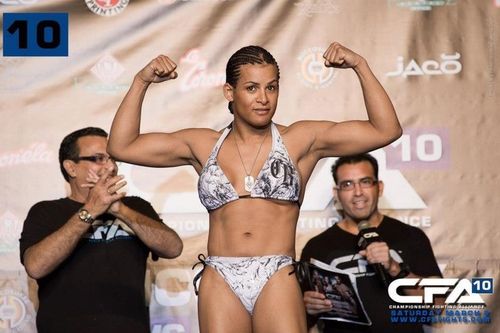 Professional MMA fighter Fallon Fox is being forced out of the closet as trans, she tells Outsports:
"For years I've known at some point it's very likely the shoe would drop," Fox told Outsports in a phone interview Tuesday. "Maybe someone would guess that I'm trans. Maybe they would know me from my life before I transitioned. I've been waiting for that phone call to happen. And Saturday night, it happened."
Fox was at dinner celebrating a victory when a call came through. It was from a reporter who asked probing questions that clearly lead to one conclusion: The reporter knew Fox's secret past. Within 48 hours she got a call from a former trainer who had been interviewed by the same reporter with the same questions. The secret of Fallon Fox was about to come out.
"These past six years, people have seen me as a woman, not a transsexual," she said. "People in the gym, people I train with, it's been great, it's been awesome. I'm just a woman to them. I don't want that to go away. It's unfortunate that it has to."
Read the full story here.