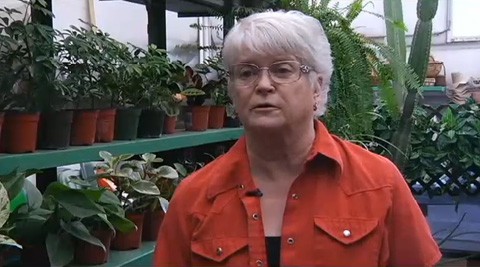 A Washington florist is violating the state's laws after refusing to do flowers for a gay longtime customer's wedding, KNDU reports:
Rob wanted to go with the florist he and Curt have been using for years, Barronelle Stuzman, the owner of Arlene's Flowers in Richland.
However, when he asked her, Stuzman politely declined. "And I just took his hands and I said I'm sorry I can't do your wedding because of my relationship with Jesus Christ," said Stuzman who believes marriage should be between one man and one woman…
…Stuzman said she had mixed reactions and so much attention that she posted a response on Arlene's Flowers' Facebook page.
"I've had hate mail. I've had people who want to burn my building, I've had people say they'll never shop here again and tell all their friends. And I've had other people say thanks for standing up for your convictions and we'll shop here and we'll back you in any way we can," Stuzman said.
Despite their differences and the opinions of many, Jill Mullins, of the QLaw Foundation, which is a gay rights attorney organization, said Stuzman did violate the Washington Law Against Discrimination, found in RCW 49.60.030, the Freedom from discrimination – Declaration of civil rights.
Watch, AFTER THE JUMP…