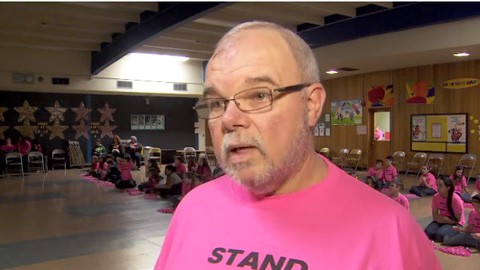 A group of parents is demanding answers from the Gresham Barlow School District board, claiming that they're not renewing Principal Tom Klansnic's contract because he's gay. Klansnic has worked in the district for nearly ten years, KATU reports:
Denise McCloud is among the parents standing up for Klansnic to find out why his contract is not being renewed. She's leading a group of parents to attend Thursday night's district board meeting to find answers. "You know that's what we're trying to teach them. That we all stand up together," she said. "That we all need to be looking out for each other. That we have each other's back."
Klansnic's lawyer is considering a lawsuit and believes that indeed, his sexuality is at the root of it:
"Mr. Klansnic went through a divorce and he revealed openly that he was gay. And his relationship with the distict changed almost immediately."
Watch, AFTER THE JUMP…
UPDATE: There's a Change.org petition calling on the school board not to get rid of him.