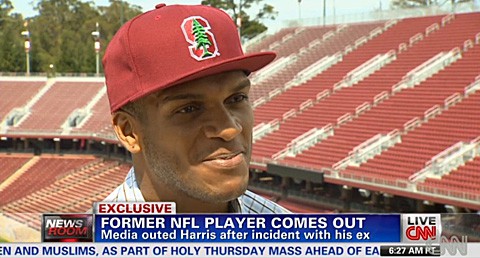 Former offensive tackle for the 49ers and Oakland Raiders Kwame Harris, who was outed around the time of the Super Bowl after appearing in court on charges he attacked his ex-boyfriend, is speaking to CNN about his sexuality for the first time.
Said Harris of his time in the NFL:
"The cost was great not speak candidly open about myself in complete manner. If I could have done it differently, I would have hoped I found the strength [to come out]."
Watch, AFTER THE JUMP...
If video is not working, CLICK HERE.