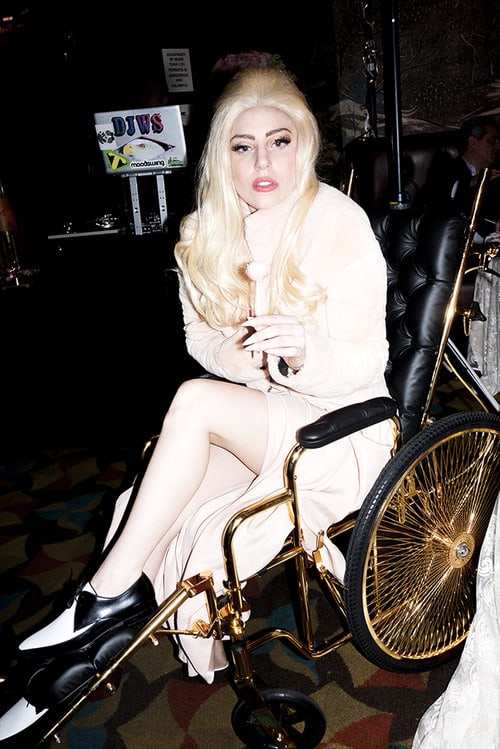 (image terry's diary)
Lady Gaga was photographed by Terry Richardson out and about in NYC after her recent hip surgery.
In a 24-karat gold wheelchair.
MTV reports that Mordekai's Ken Borochov was commissioned to design the chair:
"I certainly wasn't expecting that phone call and have never done a wheelchair but am always up for a challenge and was thrilled to create what I affectionately dubbed the Chariot, a chair fit only for a queen," Ken said in an official statement.
Logically, Ken looked first to a throne for his inspiration. He then fashioned the Chariot from tufted calf leather, inspired by classic motorcycle jackets, adding a removable leather canopy that we REALLY want to get a look at. The wheels and hardware are 24-Karat gold plated. Maybe the craziest detail of all of this, the whole business had to be completed in a single week! Well done, Ken Borochov, well done.