NFL linebacker Scott Fujita, who has been speaking out since 2009 and has since appeared in videos from Americans for Marriage Equality among others, pens a stunning piece for the NYT about why he's an advocate for marriage equality: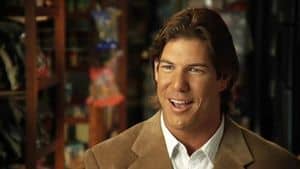 I support marriage equality for so many reasons: my father's experience in an internment camp and the racial intolerance his family experienced during and after the war, the gay friends I have who are really not all that different from me, and also because of a story I read a few years back about a woman who was denied the right to visit her partner of 15 years when she was stuck in a hospital bed.
My belief is rooted in a childhood nurtured by a Christian message of love, compassion and acceptance. It's grounded in the fact that I was adopted and know there are thousands of children institutionalized in various foster programs, in desperate need of permanent, safe and loving homes, but living in states that refuse to allow unmarried couples, including gays and lesbians, to adopt because they consider them not fit to be parents.
In articulating all my feelings about marriage equality, I almost don't know where to begin. And perhaps that's part of the problem. Why do we have to explain ourselves when it comes to issues of fairness and equality? Why is common sense not enough?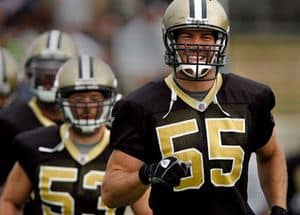 Fujita adds:
Some think football players like me should just keep our mouths shut and focus on the game. But we're people first, and football players a distant second. Football is a big part of what we do, but a very small part of who we are. And historically, sports figures like Jackie Robinson, Billie Jean King and Muhammad Ali have been powerful agents for social change. That's why the messages athletes send — including the way they treat others and the words they use — can influence many people, especially children.
Believe it or not, conversations about issues like gay marriage take place in locker rooms every day. In many respects, the football locker room is a microcosm of society. While there is certainly an element of bravado in our sport, football players are not the meatheads many think we are. For some of my friends who raise personal objections to marriage equality, they still recognize the importance of being accepting. And many of them also recognize that regardless of what they choose to believe or practice at home or at their church, that doesn't give them the right to discriminate.