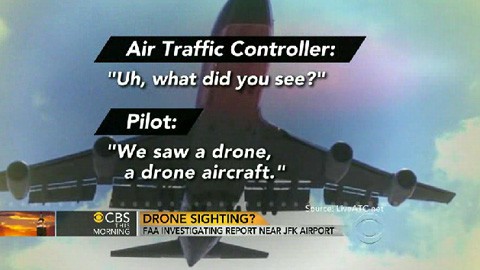 What's hovering in the skies over NYC?
The Alitalia pilot spotted the unmanned craft — described as "a black drone" — hovering just 200 feet from his jet about three miles east of the airport as he made his approach from Brooklyn.
"He was very clear as to what he saw," a source said.
The pilot told investigators the object was flying at about 1,800 feet and looked like "a black drone about a meter square, with helicopter rotors on the corners."
"It didn't require the pilot of the jet to take any evasive action, and it didn't interfere with the aircraft," a source said.
The pilot landed safely.
Watch the CBS This Morning report, AFTER THE JUMP…