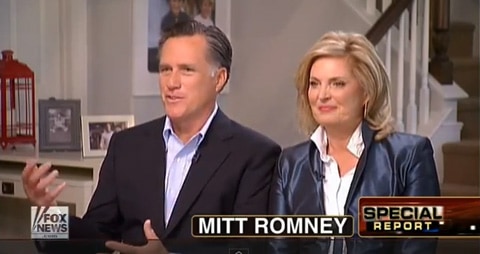 Ann and Mitt Romney characterize their feelings about losing the election in an upcoming interview on FOX News Sunday.
Said Ann:
"In our church, we're used to serving and you know, you can be in a very high position, but you recognize you're serving. And then all of a sudden, you're released and you're nobody. And we're used to that. It was really quite a lot of energy and a lot of passion and a lot of — a lot of people around us and all of a sudden, it was nothing."
Said Mitt:
"It's different. But it's like riding on a roller coaster. We were on a roller coaster. Exciting and thrilling, ups and downs, but the ride ends. And then you get off. And it's not like, 'oh, can't we be on a roller coaster the rest of our life?' It's like, 'no, that ride's over'.
Watch, AFTER THE JUMP…