David France's acclaimed documentary How to Survive a Plague is being developed into ABC's first miniseries in more than five years, reports the Hollywood Reporter: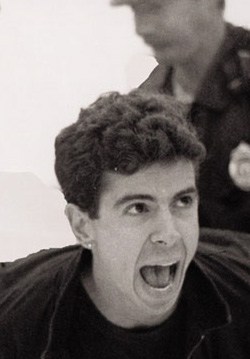 Ideally, the scripted adaptation, which is in its early days of development, will go broader and deeper. "We know we'd like it to be an extended story that's not just about AIDS and what AIDS wrought but about this tremendous civil rights movement that grew from the ashes of AIDS and the dawn of the lesbian, gay, bisexual and transgender movement," France tells The Hollywood Reporter.
His producing partner Howard Gertler echoes that sentiment. "We're excited about the opportunity to delve into more of the personal stories of the characters that you followed in the documentary," he says. "People got a sense from the doc that many of the activists were soldiers drafted into a war that perhaps they were not ready to fight but that they had trained themselves for, and we really want to show a wide audience how that happened."
France had been toying with the idea of a TV adaptation for more than a year, but at that time the miniseries genre was of little appeal to networks.
And there's more footage to be revealed:
Much like the film, the mini-series — which will count France, Gertler and new addition John Lyons as executive producers — will offer unfettered access to an array of never-before-seen footage from the 1980s and '90s. "These activists may have had to train themselves for the battle, but they were incredibly media savvy and were constantly filming everything," explains Lyons. "So there's this treasure trove of this archival material, which we think can be cleverly introduced into the storytelling."