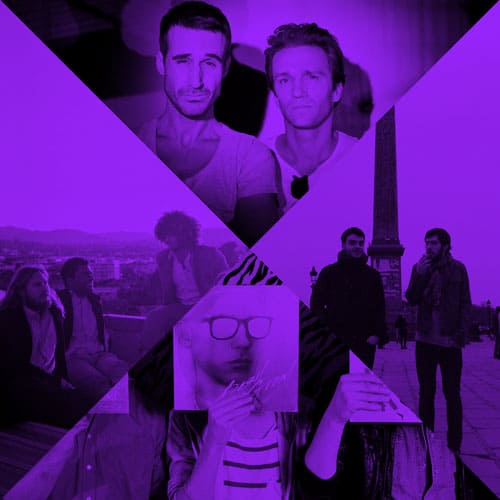 BY OCCUPY THE DISCO / TADEU MAGALHÃES
The OXD Mirror is a weekly music column brought to you by the boys of OCCUPY THE DISCO (OXD), a New York City based movement created by three music lovers, Ru Bhatt, Josh Appelbaum, and Tadeu Magalhães, who want to share their love for disco, house and dance music with the world.
Mitzi: 'Down'
While we featured the teaser single from Mitzi's debut album, Truly Alive, last October, the album finally dropped on Future Classic Records this month. The Australian quartet has mastered a beautiful, light-hearted electropop LP that will surely resonate well with fans of Cut Copy and Van She. My favorite pick on this 10-track album is 'Down,' which mirrors the classic disco mood into a track that is very cute and powerful. The album is available for free stream on Future Classic's SoundCloud page as well as on Spotify and in the iTunes Store.
Benoit & Sergio: '$100 Bill'
DC-based slick house duo Benoit & Sergio are on track to become one of next big names in dance music with their latest 2-track EP, Bridge So Far. The EP is released by one of my personal favorite labels, Hot Creations. Although the title track already stands out at first listen, it is the b-side, '$100 Bill' that really shines. The song is a mix of funk, deep house and pop with an extremely catchy beat, making it nearly impossible to stand still while listening. Our friend and fan of OXD, Mighty Mouse, gave this track a spin last Saturday at Brooklyn's Cameo Gallery, much to the delight our "gay occupied" dancefloor!
The Right Now: 'Call Girl (JKriv's Alter Ego Mix)'
JKriv is a producer, DJ and instrumentalist from Brooklyn who also founded the label Deep&Disco, which focuses on creating original soul, funk, disco and house music. His re-work of 'Call Girl,' by Chi-town based R&B and soul band The Right Now, showcases the more pop-oriented side of house music. It reminds me of the days of Naked Music, the acclaimed SF/NYC deep house label that made a stamp on the scene in the early 2000's with its soulful releases. The song is available as a free download on JKriv's SoundCloud page.
CONTINUED, AFTER THE JUMP…
Monitor 66: 'Follow You'
Swedish trio Monitor 66 gives us a deeper take on house music with 'Follow You,' an introspective song with distorted and unrecognizable vocals, strong bass and subtle, minimal piano melodies in the background. Alongside the acoustic break halfway through, 'Follow You' has all the balearic disco elements I've come to love throughout the years, bringing up beach and poolside imagery that this genre of music does so well. You can download this song for free on Monitor 66's SoundCloud page.
Pyramid & Crayon: 'So Far Gone'
Producers Pyramid and Crayon have dropped their first proper release on our beloved label Kitsuné Records – always home to great new talents. So Far Gone is a 6-track EP of pure, fun, Daft Punk-esque French electronica updated to the current era. The title track explores the very particular French disco beat and includes some ethereal, almost dreamy echoed elements, which combined create a warm and fresh song. Stream the entire EP for free here.
This week's post was written and curated by Tadeu Magalhães.
For more information on OXD, check out our website and accompanying blog at www.occupythedisco.com, like us on Facebook, or follow us on Twitter: @OccupyTheDisco.