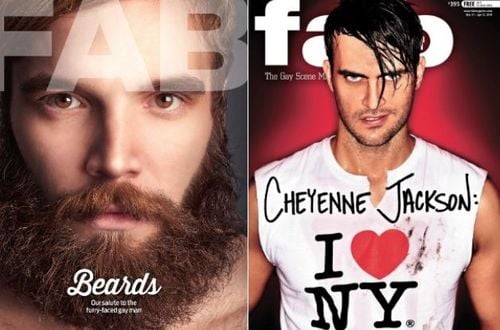 Toronto's bi-weekly "Gay Scene Magazine" is closing, Now Toronto reports:
"I'm pretty devastated," editor Phil Villeneuve told NOW over the phone. "Next year would have been 20 years. It would have been great to make it one more year."
Villeneuve says the decision stems from larger restructuring efforts at Pink Triangle Press, which purchased Fab in February 2008, and who also publishes Xtra!. The decision the cease publication of Fab was "purely financial," says Villenueve, and comes along with layoffs across several departments at Pink Triangle.
For now, let's revisit their 'Sexy Beards' video HERE.