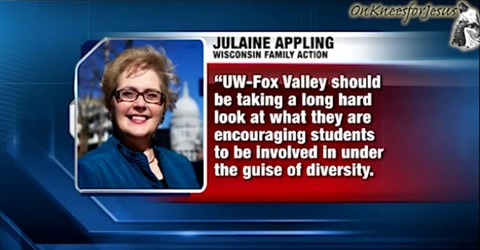 The University of Wisconsin Fox Valley is holding a drag show tonight featuring Shangela from RuPaul's Drag Race and local homophobes are raising a major stink about it, John Becker reports.
So much so that their bigotry is getting covered by the local news.
When Becker posted about it on Facebook it caught the attention of Dan Savage, who reportedly helped the show sell out by purchasing all the remaining tickets and donate them to the school to give away to students and community members.
Watch the local news report on the show, AFTER THE JUMP…