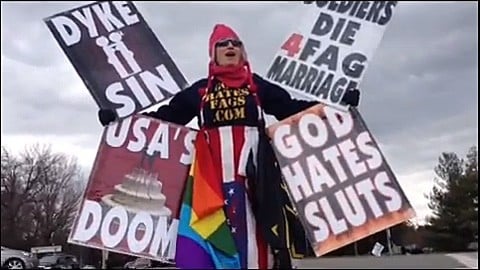 Yesterday, we applauded Vassar College for raising a whopping $100,000+ for The Trevor Project as a fundraising counterprotest against the Westboro Baptist Church, which picketed there yesterday. As you can see, Shirley Phelps-Roper was in fine form.
Oh, and there was a MASSIVE physical counterprotest too (below).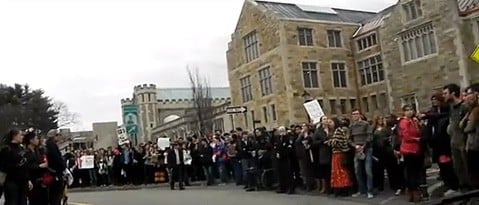 And Vassar also had its own religious voice ringing out inside its gates in the form of pro-LGBT and marriage equality Pastor Joseph Tolton.
Check out Tolton's fiery sermonizing and scenes from the Vassar counter-protest,
AFTER THE JUMP…