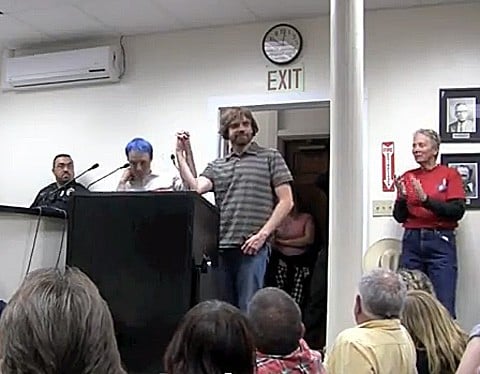 Yesterday I reported that the tiny Arizona town of Bisbee had approved civil unions. Here's a video (via jmg) of the meeting leading up to the City Council's 5-2 vote to recognize them. In the video, several people get up and declare homosexuality an abomination, except for one couple.
Says one of the couple in a statement:
"I just have to clarify. I am not an abomination. The love that we share together and the life that we have built together is not an abomination. It's strange to have to say that. It's strange to be up here asking all of you that are married – you all have more rights than I do, and you'll have more rights even if this passes…It does feel strange to be up here begging for something that's so little…I really just want the same rights that all of you have right now and I want all the same rights that my parents have…This isn't an abstract issue of gay marriage. This is us. We're a couple. And we love each other. And we would like you to please unanimously vote to give us just a sliver of the rights that you have."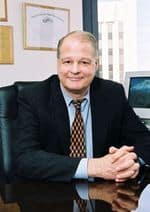 Watch, AFTER THE JUMP…
And yesterday, Arizona Attorney General Tom Horne announced he will take the city to court to block the decision, the Star reports:
Horne spokeswoman Stephanie Grisham says the planned lawsuit will be filed before the ordinance approved Tuesday night by the Bisbee City Council takes effect in 30 days.
The council approved the ordinance after three hours of testimony by residents of the former mining town in mostly rural southeastern Arizona.
Horne says he's not taking a policy stance against civil unions by planning to sue. He says the council acted outside its legal authority because state laws control things such as community property.
Watch, AFTER THE JUMP…