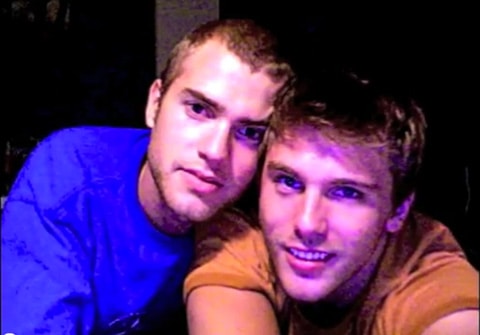 Many of you are familiar with the devastating video "It Could Happen to You" made by Shane Bitney Crone in response to the accidental death of his boyfriend Tom Bridegroom. The video, which chronicled what happened to Shane after Tom's sudden death has been viewed more than 3.5 million times.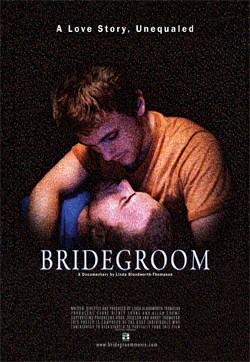 After the video went viral, a producing team led by director Linda Bloodworth Thomason sought funds on Kickstarter for a documentary about Tom's story, a Kickstarter which broke records for the fundraising start-up.
"The prejudice and bigotry that Shane and Tom experienced was not unlike what I witnessed in 1986 when my mother died of transfused AIDS," said Bloodworth Thomason.
Now, Bloodworth Thomason has completed the film and it's set to premiere at the Tribeca Film Festival on Tuesday, April 23 where it will have four screenings.
Towleroad is now bringing you the premiere of the trailer for Bridegroom.
Watch it, AFTER THE JUMP…
Bridegroom tells the emotional journey of Shane Bitney Crone and Tom Bridegroom, two young men in a loving and committed relationship that was cut tragically short by a misstep off the side of a roof. The story of what happened after this accidental death – of how people without the legal protections of marriage can find themselves completely shut out and ostracized – is poignant, enraging and opens a window onto the issue of marriage equality like no speech or lecture ever will.
Said Bitney Crone to Towleroad:
"Tom and I were not perfect, but we were perfect for each other. Our love was undeniable, and when I lost him, I lost a large part of myself. No matter how hard Tom's family tries; they can never erase the love that Tom and I had for each other, and the life that we started together. If Tom and I were legally married, I would never have been so easily disregarded, and knowing that Tom would have wanted his family to embrace me, makes me more determined to fight for this cause. I will never be able to hold Tom again, or tell him that I love him, but this movie may convince many opponents to reconsider their stance on marriage equality, not for me or for Tom, but for love."
Watch the trailer, AFTER THE JUMP…
Here's the trailer: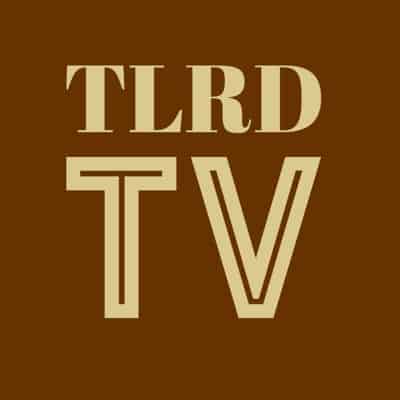 Here's Shane Bitney-Crone's heartbreaking video which inspired the production: