Back in February I posted about a bill introduced by openly gay California state senator Ricardo Lara (D-Bell Gardens) that would strip the Boy Scouts' tax exempt status for discriminating against members and leaders on the basis of sexual orientation or gender identity.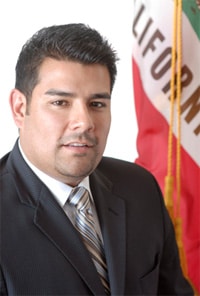 Today that bill passed its first legislative hurdle, the AP reports:
The Senate Governance and Finance Committee voted 5 to 2 to move the first-of-its-kind bill to the Senate Appropriations Committee for review.
The Youth Equality Act, sponsored by Sen. Ricardo Lara, D-Long Beach, would deny tax-exempt status to youth groups that discriminate on the basis of gender identity, race, sexual orientation, nationality, religion or religious affiliation.
Should the bill pass the BSA would be required to pay corporate taxes on donations, memberships, and all other sources of income.
Said Lara in February:
"Our state values the important role that youth groups play in the empowerment of our next generation; this is demonstrated by rewarding organizations with tax exemptions supported financially by all Californians. SB 323 seeks to end the unfortunate discriminatory and outdated practices by certain youth groups by revoking their tax exemption privilege should they not comply with our non-discrimination laws."