The Montana House today voted 65-34 in a final vote repealing Montana's sodomy law, the Kaimin reports: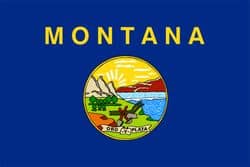 The bill, which now heads to Gov. Bullock's desk, removes language in the state's deviate sexual conduct law that makes criminal homosexual acts between consenting adults and subjects those found guilty up to 10 years in prison and a $50,000 fine.
The law currently reads: "'Deviate sexual relations' means sexual contact or sexual intercourse between two persons of the same sex or any form of sexual intercourse with an animal."
The portion of the law was struck down by the Montana Supreme Court in 1997 and has since been unenforced, yet the law remained on the books.
Previously…
Gay Montana Lawmaker Makes Emotional Plea to Decriminalize Homosexuality — VIDEO