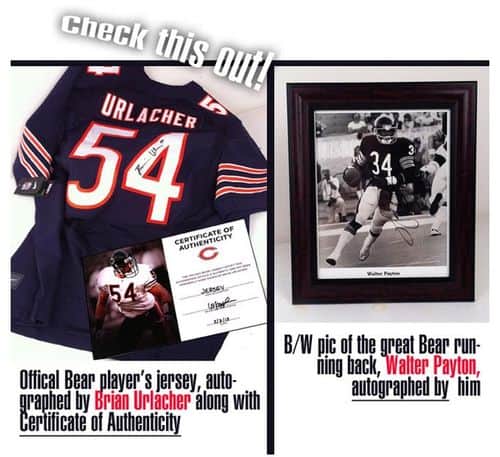 Yesterday, Equality Matters made note of an email sent out by Jennifer Roback-Morse, a virulent homophobe who heads up NOM's Ruth Institute. Roback-Morse had sent out an email about an upcoming gala event the group is holding and tooted about Chciago Bears memorabilia the group planned to raffle off, specifically a jersey signed by Brian Urlacher and a photo autographed by Walter Payton.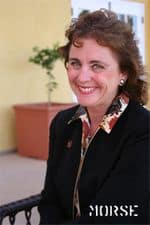 Wrote Morse:
This year, we're planning on sending our graduates off with a bang! And we've got some help! Several donors have stepped up and donated terrific items for us to raffle as prizes in an effort to raise funds for ITAF '13.
[…]
For now, you should know that we have two fabulous raffle items from the Chicago Bears Organization (and a huge THANK YOU to the Bears for supporting our message).
Turns out that was all a lie and the Bears were not pleased about it, the Chicago Tribune reports:
"I sign a lot of stuff for charity and I don't always know where it goes," Urlacher told the Tribune. "If I would have known it was for this cause, I wouldn't have done it."

Payton's older brother Eddie Payton said he did not know of any memorabilia regarding his brother used to support an anti-gay marriage group.

"This is the first I've heard of it," said Payton, a former NFL kick returner. "Walter treated everybody equal. … Only Walter could speak for himself, but it's a touchy subject. It should be a non-subject."

The Bears issued a statement, saying "The two items featured in The Ruth Institute gala invitation were personal donations to (President) Dr. Jennifer Roback Morse. Neither was a club donation, nor do they represent the team's view on any social issues. Any remarks stating otherwise are false."
Morse also issued a statement:
"The Ruth Institute is not working with the Chicago Bears organization or any of its players past or present to promote our upcoming auction. The memorabilia we are auctioning off was acquired by me personally, not through the team or players. We understand that the Chicago Bears organization takes no position on social issues, and we regret any confusion we may have caused on this point."