Minneapolis KSTP reporter Mark Saxenmeyer was fired this week after a joke he inserted into the web script for a story on a Minnesota gay couple attending the White House Easter Egg roll made it to print. The joke was intended to make his colleague, Katherine Johnson, laugh, and he asked her to remove it before it went to print, and she did — most of it.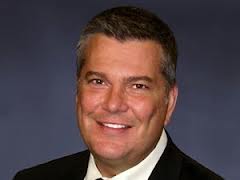 Romenesko reports:
The big HOMO dads line was one of those things.
"I said, 'Make sure you delete that because obviously that would not be funny out of context,'" says the fired newsman. "She deleted most of it. There was one little part she missed when she closed it."
The story was posted on KSTP.com, then flagged. An editor's note added to the update said: "Earlier today comments were published erroneously regarding this story. KSTP does not condone the comments. Action is being taken to ensure that this does not happen again."
The Star Tribune adds:
KSTP news director Lindsay Radford said, "I'm not going to comment on personnel issues."
Asked about the editor's note, Radford said, "We had an employee, as a joke, make an inappropriate reference inside that story. It was published with that inappropriate comment. We removed it immediately. That employee has been dealt with."
Saxenmeyer, who says he's been "out and proud" since he was 25, is contrite:
"Bizarre ironic is what it is. I'm not sorry for me. I'm a big boy; I'll get over it. I made a profoundly stupid mistake. There's just no getting around that. I have apologized profusely. It was stupid, inappropriate, irresponsible. It is beyond comprehensible. Make that clear. I don't want anyone else to suffer repercussions of this. I especially don't want the gay community to be hurt or offended in any way. They are the last people I would ever want to malign and disparage. When you are gay, you sometimes feel you can say things because they are coming from a place not of disrespect or evil."