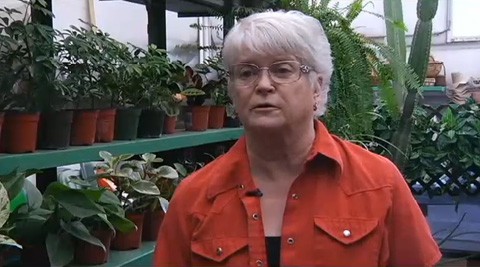 Yesterday I reported that Barronelle Stuzman, the homophobic Washington state florist who told a gay longtime customer that she would not do his wedding because of her relationship with Jesus, was being sued by the Attorney General for discrimination.
Stuzman now faces the threat of a second lawsuit from the gay couple she discriminated against and the ACLU, Slog's Dominic Holden reports:
Robert Ingersoll and Curt Freed's lawyers, working with the legal powerhouse at the ACLU of Washington, sent a letter today to Arlene's Flowers owner Baronelle Stutzman saying she has two options: (1) She can vow to never again discriminate in her services for gay people, write an apology letter to be published in the Tri-City Herald, and contribute $5,000 to a local LGBT youth center, or (2) she can get sued for violating the Washington State Civil Rights Act…
…"Your refusal to sell flowers to Mr. Ingersoll and Mr. Freed for their wedding has hurt them very deeply. It is a disturbing reminder of the history of discrimination and disparate treatment that they and other gay men and women have experienced over the years," write the couple's lawyers at the firm Hillis, Clark, Martin, and Petersen, who then add more sharply, "More to the point of this letter, your conduct was a violation of Washington law."
Stuzman and her bigotry have shown no signs of giving in.