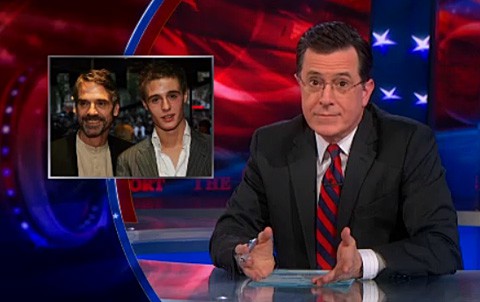 On Wednesday, Jeremy Irons pondered what giving gays marriage might bring:
"Could a father not marry his son?" Irons asked HuffPost Live host Josh Zepps. Irons argued that "it's not incest between men" because "incest is there to protect us from inbreeding, but men don't breed," and wondered whether same-sex marriage might allow fathers to pass on their estates to their sons without being taxed.
Said Colbert: "So, if gay marraige is legalized in England – Jeremy Irons' son Max? Get ready to make your father the happiest man alive. After all, you've been together for 27 years. It's time to put a ring on it."
Watch, AFTER THE JUMP…