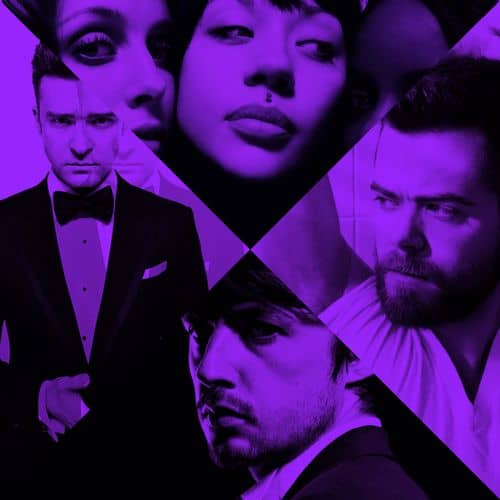 BY OCCUPY THE DISCO / RU BHATT
The OXD Mirror is a weekly music column brought to you by the boys of OCCUPY THE DISCO (OXD), a New York City based collective created by three music lovers, Ru Bhatt, Josh Appelbaum, and Tadeu Magalhães, who want to share their love for disco, house and dance music with the world.  
Phoenix – Entertainment (Blood Orange Remix feat. MKS)'
The original version of 'Entertainment,' the lead single from Phoenix's upcoming album, Bankrupt!, uses cheery synth riffs and a children's choir to mask the deep sadness buried in the song's lyrics. With this remix, rising star producer Blood Orange (née Devonté Hynes), strips the original of its chipper elements and lets the song's inherent sadness lay bare. Along with Phoenix's lead singer, Thomas Mars, Hynes has added vocals by MKS (that's Mutya, Keisha, & Siobhan, the original Sugababes), who have been working with Hynes on their upcoming, very highly anticipated album. The soft harmonies of MKS add a vamp element to the song's chorus, and the lazy, downbeat-ridden production–complete with a haunting guitar solo–emphasize Mars' yearning for solitude.
Slow Knights – 'Legendary Children'
Scissor Sisters bandmember Derek "Del Marquis" Gruen posted a mixtape earlier this year, as a teaser for his LP, Cosmos, which released under the Slow Knights moniker earlier this week. The album itself is brilliant. Gruen teams up with several different artists like Xavier and Rod Thomas (of Bright Light, Bright Light) to create an 80's, funk, pop, house and R&B groove that is unlike anything else I've recently heard. It was hard to choose a favorite track to highlight on today's column but 'Legendary Children' does stand out track as it's the only song where Gruen himself provides the vocals. Of course, the title and lyrics appeal to the gay aesthetic (along with the quiet "work" refrains), but it's the song's beautiful production that truly draws one in.
Justin Timberlake – 'Let The Groove Get In (Krystal Klear Remix)'
'Let The Groove Get In' is my favorite track on Justin Timberlake's latest album, the 20/20 experience. The song's rousing brass section and addictive, repetitive chorus make it the album's only true dance moment. UK's Krystal Klear, hot off the heels of his critically acclaimed Sky Ferreria remix, takes a different route with this complementary remix. The producer and DJ strips the song of its aggressive elements creating a smooth, chilled out track that highlights Timberlake's R&B-styled crooning.
Du Tonc – 'Darkness'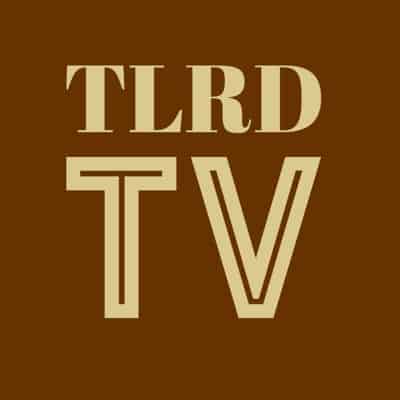 Du Tonc is the mastermind of UK's Mighty Mouse and Australia's Matt Van Schie (of Van She). 'Darkness' is their first release. Although the beautiful, tropical influenced modern disco track saw it's official release months ago, it has finally been given a music video treatment that the track so desperately called for. The video tells the story of a young girl struggling to find acceptance from her family due to her sexuality. OXD recently sat down with Mighty Mouse and he lauded us for helping gays discover modern house and disco music. Although he's straight, it's clear from our conversations and the video above that we have yet another ally to add to our ranks. 
CONTINUED, AFTER THE JUMP…
Para One – 'Every Little Thing (feat. Irfane & Teki Latex) (Plastic Plates Remix)'
Plastic Plates (Felix Blosom) is another musican that we have heavily featured, both through our Mirror columns and our 'Party' events at OXD. He's clearly a rising star on the disco and house scenes, a fact that is only supported by his most recent remix for Para One's 'Every Little Thing.' While the original song's quirky vocals and chopped up production made it quite the sleeper hit, (and one of Felix's favorites of 2012) I have to admit I prefer this new update. The vocals are left untouched but the entire production is overhauled in true Plastic Plates fashion creating a work of art that Para One should seriously consider releasing on an official basis.
Bicep & Ejeca – 'You (Piano Version)'
Two separate Irish artists, Bicep & Ejeca, are no strangers to our column. Their hit collaboration, 'You,' a 90's inspired warehouse-driven track, proved to be quite the late night dancefloor filler when it was released last summer. With this update, the team removes the original's more atmospheric elements and replaces them with classic house pianos. The pulsing basslines and warm piano stylings, are complemented with more full bodied vocals making the song a strong contender to become a summer hit two years in a row. 
Milk & Sugar – 'Tell Me Why (Ben Delay Remix)' 
Spain's Milk & Sugar are celebrating their 15th anniversary of DJing and producing together. You may know them from their 2011 hit "Hey (Nah Neh Nah)". 'Tell Me Why' is the third single off of their anniversary album, 15 Years of Milk & Sugar – One And A Half Decades. Germany's Ben Delay turns the 90's influenced clubanging original song into a much more mellow deep house-oriented affair, perfect for rooptop dancing under a warm starlit sky. 
Tonight:
Occupy The Disco's One Year Anniversary Party with Derrick Carter, Honey Dijon, and a live performance by Midnight Magic @XL Nightclub, New York
We founded
Occupy The Disco
because of our dissatisfaction with the music played in the majority of gay venues at the time. Although we are also pop music fans, we were growing increasingly tired of listening to the same Top 40 songs by female artists at every bar and club. We were frustrated that gay venues didn't embrace house and disco music, two genres that have constantly pushed the envelope of music for the past four decades and played a strong role in the gay scenes in NY and Chicago as a symbol of diversity and acceptance. Fortunately, for house and disco music fans, it seems as though times are changing. We are proud to announce that we are hosting our one year anniversary party tonight at one of the largest gay venues in New York: XL Nightclub. The legendary DJ Derrick Carter is headlining, his close friend Honey Dijon is opening, and Midnight Magic will be performing live. It may seem odd to ask the gays to "occupy" a gay venue, but we are thrilled to support what we think is a move in the right direction in NYC's gay nightlife. Check out more details on our 
site
, and if you're in NYC, hopefully we'll see you there!
OCCUPY THE DISCO (OXD) curates and recommends music events to the gay community in NYC—in an effort to move the focus of the nightlife scene beyond the promoter and venue and to the music itself. OXD's goal is to educate, entertain, engage and empower the gay audience to reclaim their ability to question and experience the unknown. The OXD Mirror will serve to showcase tunes that are definitely off-the-beaten-path but rightfully deserve the attention of the gay ear.
This week's post was written and curated by Ru Bhatt. Check out more of his music picks on his podcast, The Ru-Mix and on Made In Brazil.

Be sure to check out these tracks and more on our Spotify Playlist. For more information on OXD, check out our website and accompanying blog at www.occupythedisco.com, like us on Facebook, or follow us on Twitter: @OccupyTheDisco.