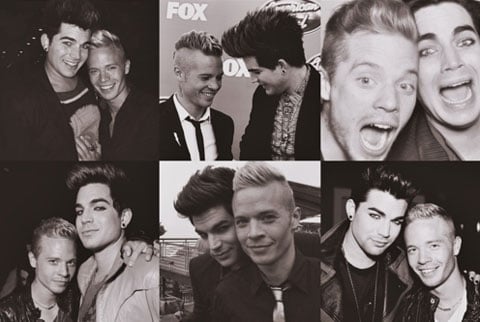 Adam Lambert has split with his boyfriend Sauli Koskinen, South Florida Gay News reports:
"It's been kind of on its way out in the last couple of months," Lambert told SFGN.
Koskinen is a Finnish entertainment reporter, television host and radio personality. He rose to fame after winning his country's version of Big Brother in 2007.
Lambert emphasized though the two are close and will continue to remain friends.
"Sauli and I remain really good friends, and I know it's a cliché thing to say. But it's totally true," he said. "I just gave him a coffee and bagel earlier today. He's a great person and we've had an amazing couple of years together. Things have just run their course."
Lambert is headlining this year's Miami Beach Gay Pride on April 14.