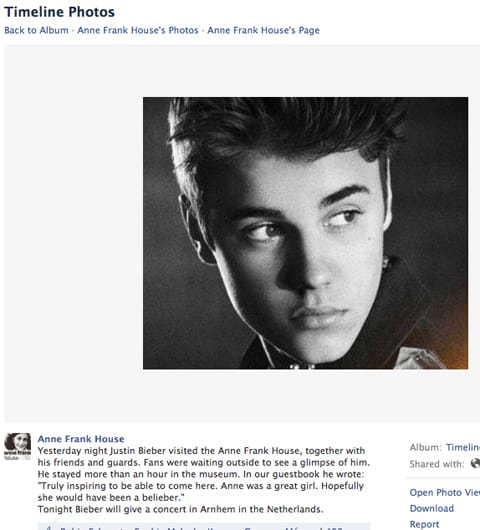 So this happened:
The 19-year-old is due to perform tonight in Arnhem, around an hour from Amsterdam, where the Anne Frank House is situated, and visited the museum on Saturday night.
Staff from the museum wrote on their Facebook page: "Yesterday night Justin Bieber visited the Anne Frank House, together with his friends and guards.
"Fans were waiting outside to see a glimpse of him. He stayed more than an hour in the museum.
"In our guestbook he wrote: 'Truly inspiring to be able to come here. Anne was a great girl. Hopefully she would have been a belieber.'"
A 'belieber' is the name given to the singer's fans.