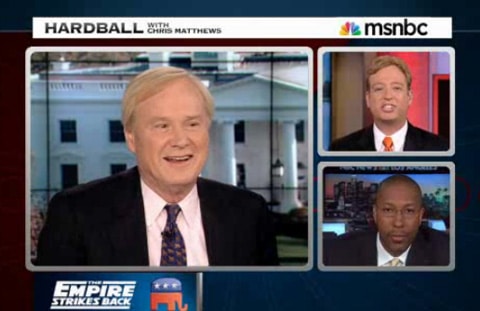 Check out thiis must-watch Hardball segment on Friday's RNC vote to reaffirm its opposition to same-sex marriage.
Chris Matthews watches with incredulity as Texas RNC Committeeman Robin Armstrong, who calls the GOP "the tolerant party", tells Matthews that he'd still join the GOP even if it were against the African-American civil rights movement.
Then Matthews asks Log Cabin Republican Executive Director Gregory Angelo how he likes being in a political party that doesn't believe in his equality. Says Angelo:"We're not part of the party because of its stance against so-called 'traditional marriage'. We're a part of the party in spite of that."
Armstrong and Angelo then engage in some back and forth debate with Matthews that reveals why the Republican Party is going down over this issue.
Watch, AFTER THE JUMP…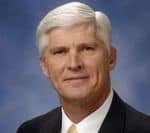 Incidentally, the RNC resolution that was passed on Friday was sponsored by none other than Dave Agema, the Michigan committeeman who has been at the center of a GOP storm over the anti-gay comments he posted on Facebook.
Agema tooted his horn on Friday following the vote:
"I am pleased with our success in the face of unrelenting criticism from the left and want to thank national social conservative leaders who made their voices heard loud and clear in this process," Agema said in a release following today's vote at the RNC's annual spring meeting in Los Angeles.
"I hope that we can all now move forward and talk about other issues … We have won the battle, and I will have nothing more to say on this matter."
Visit NBCNews.com for breaking news, world news, and news about the economy