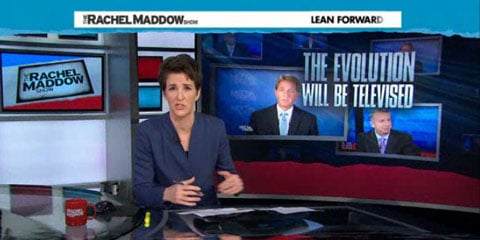 Rachel Maddow took a look yesterday at how the GOP is evolving on marriage equality, noting that "the Republican party will settle into being divided on this issue for a long time."
Maddow also looks at Michigan committeeman Dave Agema and his recent anti-gay Facebook comments noting that it's "a test" for the party as Agema faces down GOP leaders calling for his resignation.
She also points out the Democrats (below, except for now, Tom Carper) who have not yet evolved on marriage equality.
Watch, AFTER THE JUMP…
It was also Rachel's 40th birthday yesterday. Happy birthday Rachel!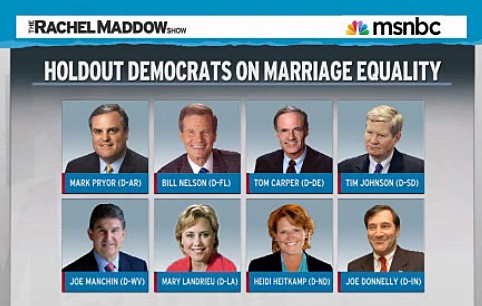 Visit NBCNews.com for breaking news, world news, and news about the economy