Cindy McCAin is set to appear in a Phoenix production of 8, Dustin Lance Black's play dramatizing California's Proposition 8 trial produced by the Arizona Theatre Co. and former Tempe mayor Neil Giuliano, Phoenix Business Journal reports: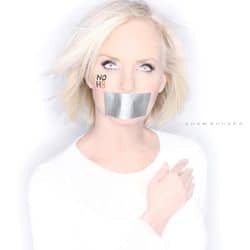 Nicole Stanton — the wife of Phoenix Mayor Greg Stanton and an attorney at the commercial law firm Quarles & Brady LLP — is also scheduled to appear in the play on May 7, along with well-known attorney Grant Woods, media personality Pat McMahon and Phoenix City Councilman Tom Simplot. Simplot is also CEO of the Arizona Multihousing Association real estate group.
Neither McCain's Senate office nor Hensley responded to requests for comment.
The Republican senator has said in the past that he and his wife, as well as his outspoken daughter Meghan McCain, have differing views on gay marriage. Cindy and Meghan McCain appeared in "No on Prop. 8" advertisements in 2008.
McCain and Stanton are going to play Prop 8 plaintiffs Kris Perry and Sandra Stier.