As I mentioned earlier in the week, New Zealand is set to pass marriage equality tonight on its third and final reading. Passage is virtually assured.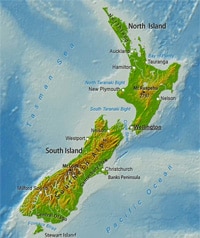 If you are an American night owl you can watch it happen. Live streaming available HERE.
As far as timing goes, should happen at around 3:30 am EDT.
Champagne is on ice, TVNZ reports:
MP Louisa Wall's Marriage (Definition of Marriage) Amendment Bill, which would allow same-sex couples to marry, is due to have its third reading and final vote in Parliament.
Big crowds are expected at Parliament tonight ahead of the reading, and celebration parties are planned across the country.
There is a fully booked public gallery at Parliament to watch the historic moment.
Representatives of France, Spain and the US will attend and international media will cover the event.