Philadelphia Eagles linebacker Connor Barwin is dismissing remarks made last week by Seattle Seahawk Christopher Clemons, who said via Twitter that having a teammate come out publicly as gay would be a "selfish" distraction.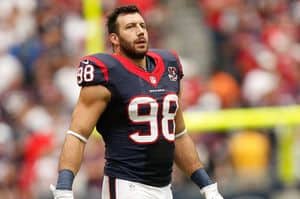 Said Barwin, who has an out gay older brother, to USA Today:
"I don't think it would be selfish," he tells USA TODAY Sports. "As a heterosexual man, I can't speak to what it must feel like to be gay in the NFL. I don't know what somebody goes through. I imagine its very hard to go through. So I would support that teammate no matter what.
"I don't think it would be a distraction. And even if it was, the NFL has distractions in every locker room. You would work through it like anything else. If somebody had a problem with a teammate being gay, they would realize very quickly that it was something they could get over."