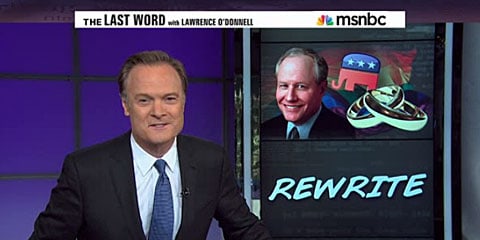 Yesterday I reported that conservative pundit Bill Kristol said the decision to get on the marriage equality train by some members of his party will "earn the contempt" of the GOP base and called those choosing to support it "pathetic".
And Cardinal Dolan, Archbishop of New York said gays are entitled to friendship but not marriage.
Last night, Lawrence O'Donnell gave them a piece of his mind.
Watch, AFTER THE JUMP…
Visit NBCNews.com for breaking news, world news, and news about the economy